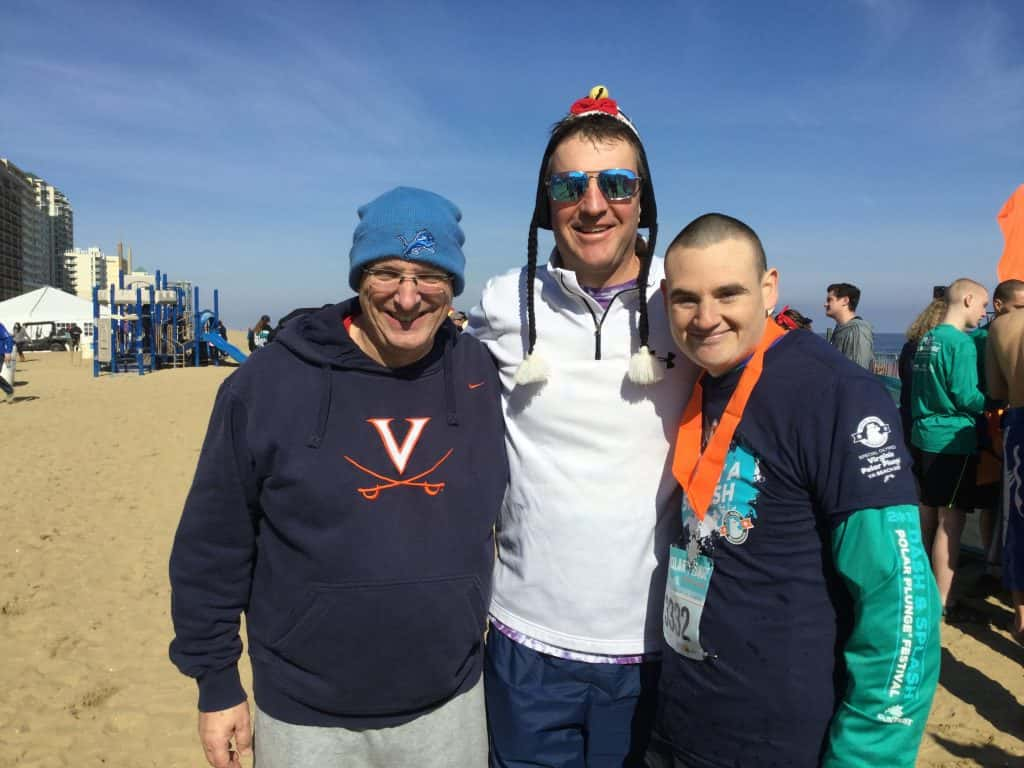 THE BASICS….
On Air: Monday-Friday — 3pm-7pm and Saturday — 3pm-8pm
Birthday: October 3rd (I'm more of a bday pie than cake guy)
Hometown: Troy, PA. Although I've lived in New York, Texas and now Virginia!
Family: Married with one a son, a daughter, a dog, and a cat.  Just lacking the white picket fence 🙂
Your sign: Libra
Favorite Sports Teams: Minnesota Vikings…before you asked, my Dad got me hooked back in the Purple People Eater days.
Hobbies: According to my wife, I have too many and they are all too expensive.
ANSWERS TO QUESTIONS FROM LISTENERS AND MY FELLOW B101.5 PERSONALITIES (THIS SHOULD BE INTERESTING)…
What has been your most interesting listener interaction?  There are many to choose from but one listener recognized me in a restroom and wanted to chat with me while I was at the, um, urinal.  It ended with a "nice to meet you", but not a handshake 🙂
As a kid, what did you want to do when you grew up?  I realize, now that I'm older, that maybe I should've set my sights higher, but I'm one of the lucky ones who earns a paycheck doing what I've always wanted to do.
Favorite Song?  Depends on the mood and the setting, but in case my wife reads this, I'd better go with my wedding song "When You Know".  It always makes me smile and brings back wonderful memories.
Favorite Movie?  The Big Lebowski
Favorite Book?  The Five People You Meet In Heaven by Mitch Albom
Favorite TV/Netflix Show?  Modern Family
Favorite Vacation Spot?  Virginia Beach
Do you play an instrument?  What's your definition of "play"?  I've had lessons and play both the piano and guitar a tiny bit.
If you can only choose one…whiskey, wine, beer, liquor, or water?  Beer
If you won the lottery today, what would be the first item you would buy?  A bigger boat!
If you could choose your last meal, what would it be?  Surf and Turf!  Can't go wrong with a juicy medium rare steak and lobster!
What is your favorite candy?  Kit Kat
If you auditioned on American Idol, what song would you sing?  Seeing how our singing abilities are similar, I would go with the song William Hung choose…"She Bangs".
Favorite WKRP In Cincinnati moment?  "As God is my witness, I thought turkeys could fly."
Favorite Quote?  "Some feel the rain, others just get wet."
You might be surprised to know that…?  I was a little entrepreneur at the age of 10.  I saved up my allowance and bought a pair of pinball machines that I installed in my Dad's auction house.
What is you favorite Crayola Crayon color?  Yellow