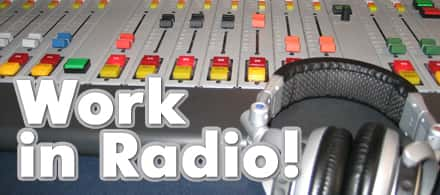 WBQB & WFVA are owned and operated by Centennial Broadcasting II, LLC
We offer an exciting, family-oriented work environment, a competitive compensation package (for fulltime workers) including base salary, commission/talent fees, and bonus package; comprehensive health and dental insurance; paid vacation; and a 401(k) retirement plan, and paid life insurance.
We are an equal opportunity organization, and do not discriminate against employees or applicants for employment based upon race, color, religion, sex, national origin, age, or disability. We make every reasonable effort to ensure that all applicants and employees receive equal opportunity in personnel matters, including recruiting, selection, training, placement, promotion, wages and benefits, transfers, terminations, and working conditions. We are also dedicated to providing broad outreach regarding job vacancies at our stations, and seek the help of local organizations in referring qualified applicants to our stations.
Organizations that wish to receive our vacancy information should contact Wendy Hunter in WBQB/WFVA Human Resources by calling (540) 373-7721, or e-mailing wendy@wbqb.com.
Centennial Broadcasting II, LLC is an equal opportunity employer.
---
Promotion Assistants (Part-Time)
WBQB-FM/WFVA-AM, Promotions & Marketing Department is looking for Part-Time Promotion Assistants. You must be enthusiastic, outgoing, fun and motivated to join our Promotions Crew. You'll act as an ambassador for Fredericksburg's most successful broadcast outlet.
RESPONSIBILITIES:
Complete set-up and tear-down for all station remotes and appearances from broadcast and sound equipment to tent and table. You MUST be fit and able to lift 50 lbs.
You must have a flexible schedule and be available to work a variety of hours including early mornings, evenings and weekends.
Must possess a valid Virginia driver's license and good driving record. Responsible for driving station van and station employees to and from events.
The bottom line is we're looking for someone who can get the job done, have fun doing it and is not afraid to get their hands dirty!
To apply, send résumé to Wendy Hunter at wendy@wbqb.com. No phone calls, please.
Centennial Broadcasting II, LLC is an Equal Opportunity Employer.