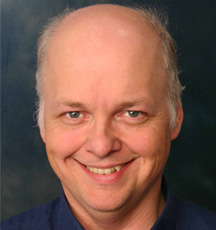 Got a traffic tip?  Call 1-800-DRIVERS
THE BASICS:
On Air: M-F, 5-9am with traffic reports 4 times an hour (plus The Fun Little Game and Celebrity Birthday Quiz).
Birthday: October 3
Hometown: Born in Selbyville, Delaware.   Moved to Bladensburg, MD, after 3rd grade.  Lived in the DC suburbs through college.
Where do you live now?  Near an airport. Just in case.
Family (ie. married, kids, etc.)?  Our dog Patches allows my fabulous teenage daughter Renee and I to live with him, as long as we provide water, food, treats and love. I have a sister in Maryland, another in Rehoboth Beach, Delaware, each with their families.
College: Not again! I already graduated from the University Of Maryland with a BA in US History.  There was less of it to learn then.
Your sign: Speed Limit 70. (Libra)
Favorite sports teams: Orioles, Ravens, Capitals, Maryland, Notre Dame football, Chelsea soccer, US Women's National Team soccer, Paul VI High School volleyball.
Hobbies: I like to read, though I mostly read Twitter these days. Puzzles and games are fun. We've done a lot more traveling lately, checking Hawaii, London and Paris off the bucket list. At home, I like to watch sports and historical shows, WW2, Civil War, that kind of thing.
ANSWERS TO QUESTIONS FROM LISTENERS AND MY FELLOW B101.5 PERSONALITIES (THIS SHOULD BE INTERESTING)…
As a kid, what did you want to be when you grew up?  5 foot 8. Made it.  Also, 2nd baseman for the Orioles. Missed it. There's still those fantasy camps, though.
Favorite Ice Cream Flavor?  Chocolate fudge brownie.
Favorite Song?  "Kiss Me" by Sixpence None the Richer.  Second song I ever sang to my wife.
Favorite Artist?  JMW Turner, an Impressionist. Love the way he makes the skies swirl, like the entire world is inside a snow globe.  Musically, I couldn't pick just one.
Favorite Movie?  "It's a Wonderful Life"
Favorite Book?  The Glorious Burden, a history of the American Presidency.
Favorite TV/Netflix Show?  Adam Ruins Everything
What are you watching now?  Let's Make a Deal, and traffic cameras.
What are you reading now?  Emails and Twitter; Bookwise, 12 Rules for Life (Jordan Peterson) and Win Bigly (Scott Adams)
Favorite vacation spot?  Williamsburg is our go-to vacation, but anyplace I can be horizontal with a sudoku book and a cold beverage, I'm good.
If you could meet anyone alive today, who would it be and why?  Mike Rowe. He seems like a really nice guy, very smart, easy to talk to.
If you could meet anyone from the past, who would it be and why?  My grandfathers.  I never got to meet either one of them, and I think I would like to get their perspective on life from 100 years ago.
What is your guilty musical pleasure (ie. what artist/song would you usually not admit you love)?  There are a few old songs, like Wedding Bell Blues by the 5th Dimension, Midnight Train to Georgia by Gladys Knight and the Pips, and This Will Be by Natalie Cole, that I have always loved belting out. I adjust the words slightly.
Do you play an instrument?  My voice is my instrument.  I can plink on the piano and toodle the clarinet a little.  Always wanted to learn to play the bass guitar.
If you can only choose one…Wine…Whiskey…Beer…Liquor or Water?  Water, on the rocks.
If you were on Survivor, what skill would make you valuable to the tribe?  Creating shade for the tribe.
Favorite Disney Character and Why?  Winnie the Pooh. Underestimated, but a winner in the end.
Favorite Seinfeld Character and Why?  J. Peterman. Stylish.
If you won the lottery today…what is the first item you would buy?  Lunch.  For everyone.
If you could choose your last meal…what would it be?  An all-you-can-eat breakfast buffet.  Keep the bacon coming.
If you went to Hogwarts School for Witchcraft and Wizardry, which House would the Sorting Hat place you in?  Why?  I'd like to be in Gryffindor, but I think I'm probably not clever or bold enough. I would likely be in Hufflepuff, no shame there.
Favorite Candy?  100 Grand bars.
If you auditioned on American Idol, what song would you sing?  Goodbye by Mary Hopkin.
Favorite WKRP In Cincinnati moment?  Anything with Bailey Quarters in it or Les Nessman doing sports.
Favorite quote?  "To be is to do" — Socrates.  "To do is to be" — Sartre.  "Do be do be do" — Sinatra
You might be surprised to know this about me….?  Trapper and I have the same birthday (I got it first, though).
Favorite Crayola Crayon Color?  Burnt Sienna