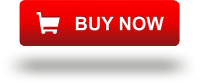 That's right!  Our very own Dee Daniels has her own coffee blend!  Introducing Dee's Morning Blend, blended by Warrior Coffee.
Dee's Morning Blend is…the perfect way the START your day, as well as a flavorful way to keep it going!  This SMOOTH, AROMATIC blend is enjoyable solo or with any meal.  Notes of cocoa and citrus together create a well-balanced coffee.
Dee's Morning Blend is locally roasted by Fredercksburg's Warrior Coffee in small batches, delivering the FRESHEST, DIRECT-TRADE coffee to you!
And Dee's Morning Blend is a WIN-WIN as a portion of the proceeds from every bag purchased will benefit Children's Hospital.  So, you sip and kids will benefit!
Dee's Morning Blend is available for sale at…
BLENDED
27 McWhirt Loop 109
Fredericksburg, VA  22406
BASILICO ITALIAN MARKET & DELI
2577 Cowan Blvd
Fredericksburg, VA 22401
COMING SOON
Warrior Coffee Shop