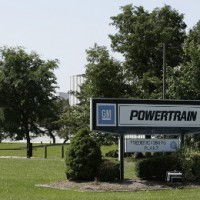 (Spotsylvania)- A business for the old GM Fredericksburg Powertrain facility on Tidewater Trail. Governor McAuliffe today announced that idX Corporation will invest $7.2 million and create 150 jobs to establish its Virginia manufacturing operation in Spotsylvania. idX makes fixtures for retail markets.
Spotsylvania competed against Maryland and North Carolina for the project.
idX has manufacturing facilities across North America, plus locations in Asia, Europe, and the Indian subcontinent to meet the needs of global customers.
The Virginia Economic Development Partnership worked with Spotsylvania and the Fredericksburg Regional Alliance at the University of Mary Washington to secure the project.
The GM plant in Spotsylvania has been empty since 2010.